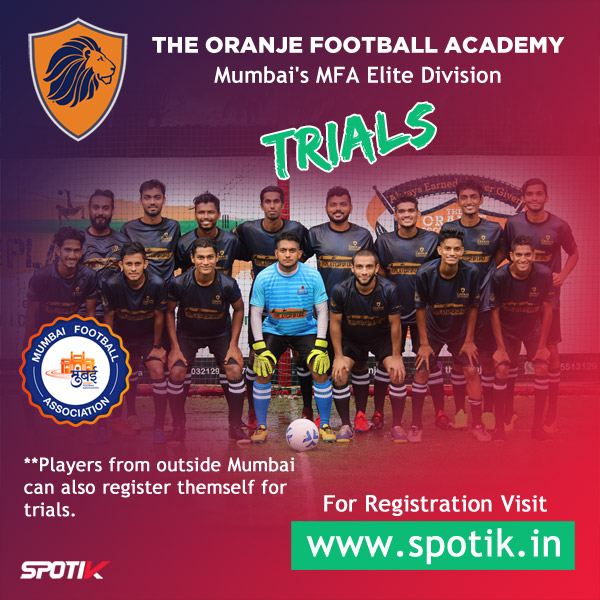 Trails for The Oranje FC Senior Men's Team, MFA Elite Division
Interested players can connect with us at the given number 8097531020 and fill the form below.
Players must have at least 2 years of experience in either Elite, Super Division in MFA or higher national leagues. Players from outside Mumbai must have played their last season in the top most tier of their respective state football league.
Players will be shortlisted and invited for selection only after verification of their details.