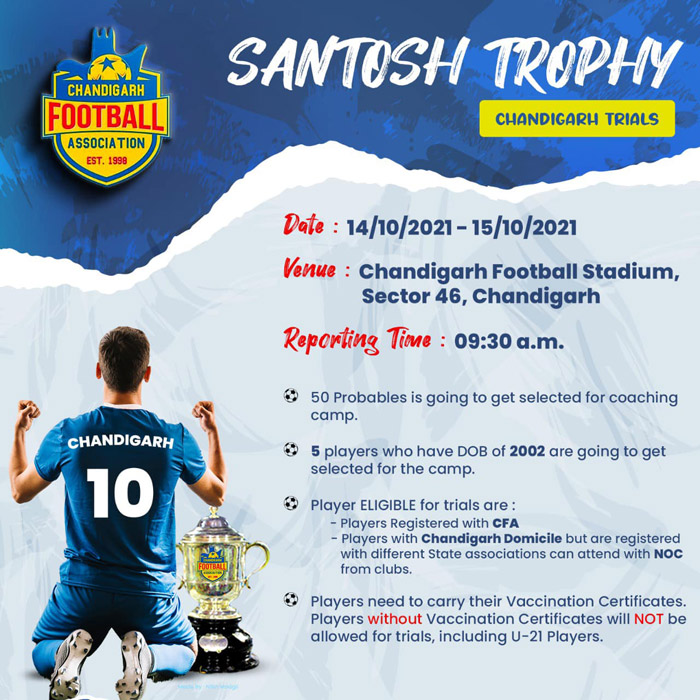 CI-IANDIGARI-I TRIALS
Date: 14/10/2021- 15/10/2021
Venue: Chandigarh Football Stadium, Sector 46, Chandigarh 09:30 am

50 Probable is going to get selected for coaching camp.
5 players who have DOB of 2002 are going to get selected for the camp.
Player ELIGIBLE for trials are : –
Players Registered with CFA –
Players with Chandigarh Domicile but are registered with different State associations can attend with NOC from clubs.
Players need to carry their Vaccination Certificates.
Players without Vaccination Certificates will NOT be allowed for trials, including U-21 Players.