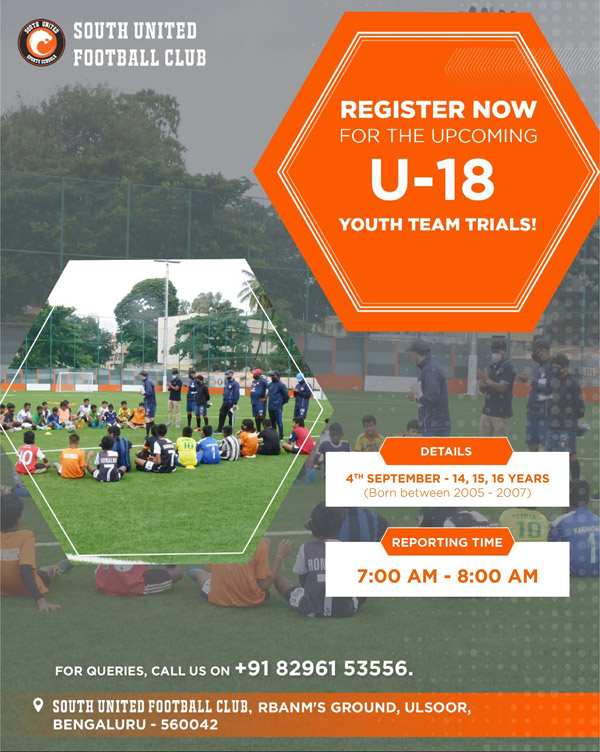 We have some exciting news for you!
South United FC is hosting Open Trials for our I-League Youth Teams.
Note: Players need to download, fill, scan, and e-mail completed Registration Forms to info@sufcindia.com before coming for trials. Players are also required to carry a hard copy of the
Registration Form along with the mentioned documents
Find out more details about your age category below
U-18 Boys Team Trials to be held on 4th September 2021Ages – 14, 15, 16 (Born 2005 – 2007)
Time: 7 am
Venue: South United Football Club, RBANM's Ground, Gate No. 3,
Gangadhar Chetty Road, Near Ulsoor Lake, Bengaluru – 560042
For further enquires, contact +91 82961 53556.
Please Note: These trials are for Non-Residential Teams.

South United is a professional football club based in Bangalore. The club plays in the Bangalore Super Division and has also played in the I-League Div 2.